Our Farms
From the beginnings in 1983 as a family chicken farm, to the formation of Prairie Star Farms in 2011, our company has delivered safe, high-quality eggs to consumers and customers in Ohio and across the country.
Prairie Star Farms sets itself apart from its competitors for its dedication and unwavering commitment to providing excellent care of our animals and the environment, producing fresh foods, and delivering unmatched customer service. Because of this, Prairie Star Farms has risen to become one of the top egg producers and marketers in the United States.
Our farms strive to go above and beyond what's expected of us. All of our facilities have achieved Safe Quality Food (SQF) 2000 Level 3 Certification, the highest designation, which requires a rigorous third-party audit process in addition to an extensive review of policies, procedures and systems.
Always looking to the future, Prairie Star Farms is an innovator within the egg farming community and proactively seeks solutions to meet customer demands. We offer a variety of egg choices from different housing methods, including cage free, CA SEFS compliant, and enriched colony.
All our farms utilize in-line production and follow all food safety regulations while meeting our evolving customer expectations. We currently offer cage-free eggs that meet all United Egg Producers, American Humane Certified, and Certified Humane requirements. Additionally, our eggs are both USDA Verified and California Shell Egg Food Safety Compliant (CA SEFS). Regardless of the housing system used, ensuring the well-being of our flocks is always a priority for our farms.
Our History
Our farms had been successfully running independently for decades prior to joining together to market our own eggs under one unified name, Prairie Star Farms. Collectively, our two family farms grew steadily over the years without compromising our core values or forgetting the important commitment to our communities.
Today, our farms bring together three generations of egg production strength, integrity and expertise under a singular name – Prairie Star Farms.
We employ more than 225 people, some of whom have more than 20 years of exceptional customer service and egg marketing expertise. This has allowed us to continue to grow and provide high-quality and highly affordable farm-fresh eggs to nearly every major grocery retailer in the United States.
Our Locations
Prairie Star Farms has five farms located throughout northwest Ohio and Indiana. All farms are following stringent guidelines for food safety and quality, as well as caring for the birds and protecting the land, air and water on and around their farms. Our farms operate across the continuum of egg farming, from a pullet growing operation to raise young hens, to egg production, processing, packing and transportation.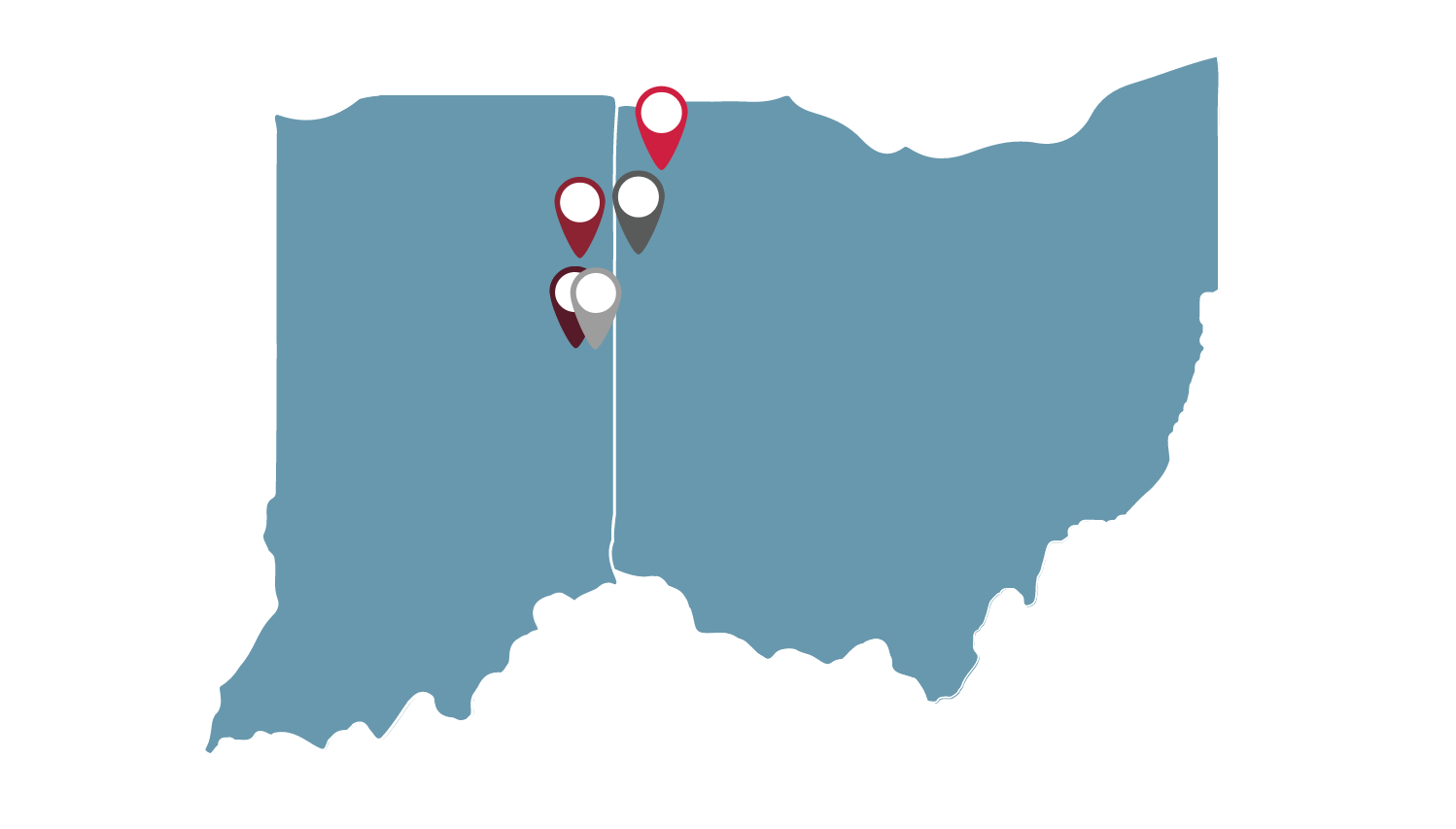 Contact Us
To learn more about Prairie Star Farms or to find out how to engage us as your egg production partner, please contact us via the form below.